I'm so happy you've decided to stop by and check out the digital products I've created to help you grow a successful and profitable online business.
I offer a variety of online business courses and eBooks to help moms make money from home.
HOW TO MAKE MONEY ONLINE
Busy Moms Building™: 12 Steps to Running Your Own Online Business for Busy Moms
Busy Moms Building is both an online course and eBook.
The exact steps you need to take to start a blog and make money blogging from home. Busy Moms Building shows moms how to build a thriving online business.

Step 1: Determine If Starting a Business Is Right for You
Step 2: Time Management Strategies for Balancing Work, Home, and Your Business
Step 3: Define Your Business Objectives
Step 4: Transitioning from a Side-Hustle to a Full-Time
Step 5: Setting up the Legal and Financial Side of Your Business
Step 6: Identifying Your Niche and Narrowing Your Focus to Appeal to Your Target Audience
Step 7: How to Start a Blog, The Exact Steps You Need to Take to Build a Profitable Blog
Step 8: Set Up Your Branding Standards
Step 9: Creating Viral Content That Resonates with Your Target Audience
Step 10: A Social Media Strategy That's Easy to Manage
Step 11: Developing a Strong Business Network
Step 12: Effective Strategies for Growing Your Email List

2018 Blog Planner
From blog to business, crush your 2018 income goals with my favorite planner!
Did you know you are 3x more likely to reach your goals if you write them down?
The 2018 Blog Planner will help you…
strategically plan out your entire year in a way that will keep you motivated all year long
be accountable to your yearly, quarterly, monthly, and weekly goals
stay motivated and focused on the activities that provide the largest return on investment
HOW TO GROW A PROFITABLE BLOG
Pin Practical Accelerate: 9-Day Pinterest Challenge
A no b.s. step-by-step guide to building a thriving Pinterest presence.
Pin Practical Accelerate is a straight-forward guide and the perfect primer for building your brand on Pinterest.
25-pages of no-nonsense, practical advice
3 video tutorials
2 supplemental spreadsheets
Daily emails to keep you on track
Lifetime updates
$27 towards the purchase of Pin Practical Masterclass at a later date
Pin Practical Masterclass: The BEST Pinterest Marketing Course for Bloggers and Business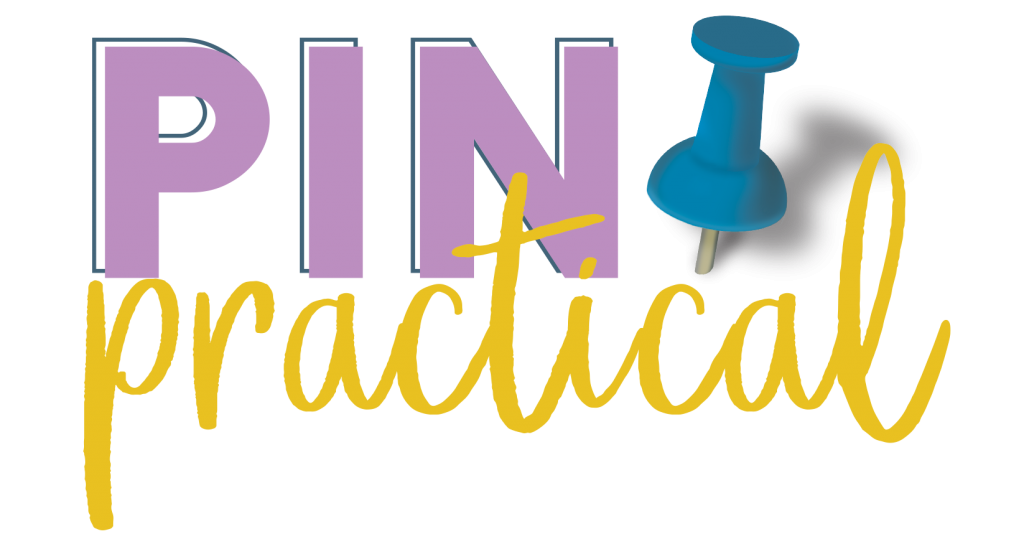 The exact formula I used to grow my email list to over 14,000 subscribers in 9 months with Pinterest.
MODULE 1: Pinterest Foundations
MODULE 2: Pinterest Growth
MODULE 3: Pinterest-Friendly Images
MODULE 4: Pinterest Analytics
MODULE 5: From Pinterest Browser to Email Subscriber
MODULE 6: Expand Your Pinterest Strategy with Ads
BONUS #1: Group Board Tracking Spreadsheet
BONUS #2: One Month Free of ConvertKit
BONUS #3: Two Months Free of Tailwind
BONUS #4: 14-Day Free Trial LeadPages
BONUS #5: Buyers Only Facebook Group
ConvertKit Masterclass: How to Leverage the Power of Email Marketing and ConvertKit to Build a 6-Figure Business
ConvertKit tutorials to leverage email marketing in your business and for your blog.
WHAT YOU'LL LEARN
How to set up ConvertKit as your email service provider and connect your email list to your website <– no scary tech here, I promise!
All of the features and logic of ConvertKit broken down and explained in an easy-to-understand way
How to create irresistible opt-in offers to attract your ideal customer and exactly how to set them up in ConvertKit and your website
Anatomy of an Affiliate Launch: An Insider's Look Into a $9,000 Affiliate Launch!
Launching isn't just for your own products. There is a lot of money to be made by applying launch strategies to affiliate launches.
WHAT YOU'LL GET…
Affiliate Launch Blueprint: 5 Tips for a Successful Affiliate Launch
The Exact Breakdown of What a Successful Affiliate Launch Email Looks Like (with examples)
An Email Swipe File (the exact emails I sent to my email list to make $9,000!)
HOW TO TRACK YOUR INCOME: FAMILY AND BUSINESS
Busy Moms Building™ Business Tracking Spreadsheet
Running an online business or blog is a lot of work. Keeping accurate records from the beginning will save you hours of time! The Busy Moms Building tracking spreadsheet is a business tracking system for use in Google Sheets (or convert to Microsoft Excel) with a 12-minute instructional video. Plus, you'll receive a bonus on how to use Zapier to automate your business.
Easy Budget and Financial Planning Spreadsheet for Busy Families
Are you ready to take control of your family finances in as little as 30 minutes a month?
A family-friendly budgeting system for use in Google Sheets (or convert to Microsoft Excel) with a 22-minute instructional video.
Eliminate overwhelm from bill paying every month!
Get your budgeting chaos under control!
Easily project out your cash flow for 6 months, a year, two years, or more!
Know where you stand financially 365 days a year!
Never miss a bill again!
Gain back hours of time spent on bill paying every month!
Did you know? The Busy Moms Building course includes both my business tracking spreadsheet and the easy budget spreadsheet for families!
Quick Recap of Redefining Mom's Products
How to Make Money Online
How to Grow a Profitable Blog
How to Track Your Income
Pin it!