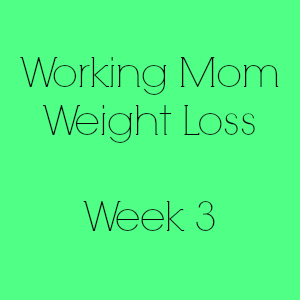 I wish I could report that I lost weight this week, but I can't. I am going to choose to stay motivated and focused. I did so much better this week and I have to say it is probably the first time I've ever put in a sincere effort and not lost any weight. However, on Friday night we had a work banquet and that got me a bit off track but we had a great time!
What Happened in Week 2
I went to the gym 3 times: Monday, Tuesday and Wednesday. I am on C25k week 2 day 3!
I remembered to consume Plexus Slim and the accelerator pill every day this week! (I will officially be halfway through my 30 day trial soon, look for my thoughts on how it is going later in the week)
I packed my lunch Monday, Tuesday, Wednesday and Friday. On Thursday, my husband and I went to Chipotle but I calorie counted and had a salad
I stuck to 1200 calories 4/7 days
Goals for Week 3
Push to workout 4 days this week: Monday, Wednesday, Thursday and Saturday
Stick to 1200 calories Monday-Friday and Sunday (I am going out for my birthday on Saturday but still intend to be smart)
Don't forget to log my calories every single day in MyFitnessPal
Continue Plexus 30 day trial
Start meal planning with my new Erin Condren planner & use Pinterest for creative ideas to keep the family menu interesting for everyone
Even though I didn't lose weight, I know that I have to stick with it. My husband and I would like to start trying for baby #2 in May-June of this year but I have promised myself that I will run a 5k and lose a minimum of 20 lbs before getting pregnant again. I will not let myself down!