Hi! I am thrilled that you're here.
My name is Monica Froese and I live in Buffalo, NY with my husband and our two beautiful girls.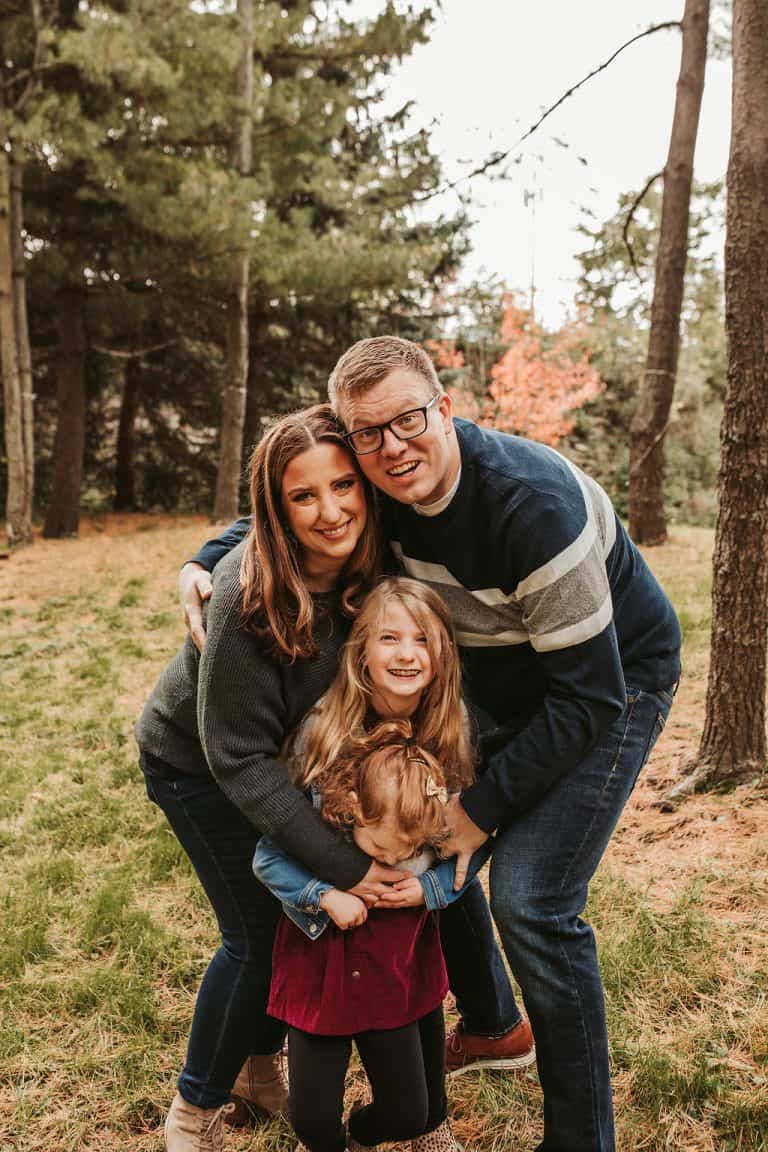 I have a deep desire to help moms thrive at home and work. I'm a strong believer that guilt has no place in motherhood.
In fact, one of my mottos is I'm not a stay-at-home and I feel zero guilt about my choice to work.
Here at Redefining Mom, we strive to empower women to build a life that fits their own unique family value system. As moms, we know that everything we do is with the intent to give our children a better life.
Redefining Mom did NOT start with the intention of becoming a business. I was looking for a place to vent about the not-so-great maternity leave policies in the United States.
I started Redefining Mom seven months after our first daughter was born as a way to cope with severe postpartum PTSD. I was unaware that I was suffering from it at the time, but I knew something was not quite right.
In April 2015, I was invited by the White House to share feedback with the President of the United States on my experience as a working mom.
I left the White House on FIRE to make a difference in the lives of working moms.
I went home and got right to work. I took the skills I had learned over the last decade while earning my Masters in Business and running multi-million dollar marketing campaigns for brands like Microsoft and HP and dove headfirst into learning how to make Pinterest work in my own business.
By early 2016, I had officially quit my corporate career after 11 years.
Redefining Mom's mission is to empower women to thrive in motherhood and business. Because you don't have to pick one over the other!
Now, I help women create profitable digital product businesses through my new site, Empowered Business. I've also launched a podcast all about how to create and sell profitable Digital Products called the Empowered Business Podcast™.
About Redefining Mom
Established in 2013 as a safe place for working moms to come together and share their experiences with balancing work and home. We help moms thrive in motherhood and business because we don't believe you have to choose one over the other. Redefining Mom serves thousands of people all over the world through specialized online marketing courses.
Our company values are:
FLEXIBILITY: We strive to leave this world a better place than how we found it. There is no deadline that is more important than a sick child. We treat each other as adults. We are present when it's time to work and we are present when it's time to be with our loved ones.
SELF-CARE: We believe in the importance of taking time to rejuvenate.
INTEGRITY: We never sacrifice what is right for popular opinion.
COMPASSION: We understand that even in difficult situations it's important to treat others with respect and kindness.
EXCELLENCE: We don't believe in a job half done. We do whatever it takes to make sure our customers are satisfied.
COMMUNICATION: Our community is our family and we believe in an open and honest dialogue at all times.
Learn More About Redefining Mom